Welcome
The 2023 St. Petersburg Jazz Festival will take place at four venues this year. They include St. Petersburg College, Palladium Theater Side Door, Museum of Fine Arts & American Stage. Our festival artists are:
Free Vocal Jazz Workshop with Alexis Cole
Wednesday, February 22
12:00 - 1:30 PM in HS 109 at St. Petersburg College
Presented by CETL & EMIT

Singer and educator Alexis Cole presents a free vocal jazz workshop for all. She heads the Jazz Vocal program at  SUNY Purchase College and William Paterson University, where her students have been winners of the Sarah Vaughan Competition, the Ella Fitzgerald Competition and Downbeat Student Awards, among others. In 2020 she founded the online educational community JazzVoice.com, and co-founded the annual Vocal Jazz Summit in Virginia Beach. This workshop is funded through CETL (Center of Excellence for Teaching and Learning) and EMIT.

Alexis Cole & Helios Jazz Orchestra
Thursday, February 23
7:30 PM at the Palladium Theater
Presented by EMIT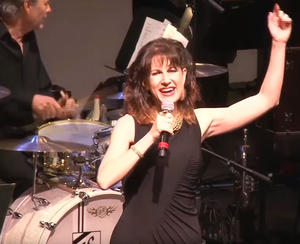 "We've been waiting for the next great singer to come along, and finally…Alexis" – Swing Journal Japan
Called "one of the great voices of today," Alexis Cole has been compared to classic jazz singers such as Sarah Vaughan and Anita O'Day. Her luxurious voice and innovative interpretations make her an instant favorite with audiences of all ages. Cole is the recipient of a Swing Journal Gold Disk award, and was a winner of the NY Jazzmobile and Montreux Jazz Festival vocal competitions, and a finalist of the Sarah Vaughan Competition. She records for Motéma Music, NY, Chesky Records, NY and Venus Records, Japan. Her nine recordings, which feature musical luminaries such as Fred Hersch, Eric Alexander, Matt Wilson, Harry Pickens, Don Braden and Pat LaBarbara, have received high praise in the jazz press and are spun on radio world-wide. In addition to her many performances at top jazz venues like Dizzy's Club at Jazz at Lincoln Center, Birdland, The Jazz Standard, Blues Alley, and Billboard Live, she's also performed at Avery Fisher Hall and the Kennedy Center and had been a featured soloist with the Boston Pops and NY Philharmonic.
The 18-member Helios Jazz Orchestra is directed by Dr. David Manson. The big band has performed on the Clearwater Jazz Holiday, Ybor Jazz Fest, WMNF Jazz Fest and has backed singers Kevin Mahogany, Alexis Cole, Kathy Rosins, Fred Johnson and many other guest vocalists. For tickets online, see: www.mypalladium.org .
Zach Bartholomew Trio - A Chick Corea Tribute
Friday, February 24
7:30 PM at the St. Petersburg Museum of Fine Arts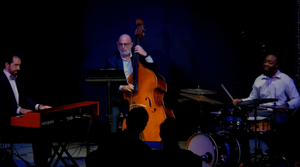 Join award-winning pianist Zachary Bartholomewand his trio (Paul Gavin, drums; Mauricio Rodriguez, bass) in the St. Petersburg Jazz Festival as they deliver a captivating concert remembering legendary jazz icon Chick Corea.
Chick Corea is known as one of jazz's greatest pianists and composers, and this concert will feature his musical compositions spanning from the beginning to the end of his career. Dr. Zachary Bartholomew is an award-winning jazz pianist, composer, and music educator who maintains an active performance career. In both 2016 and 2017, he placed as one of the top three finalists in the highly acclaimed Jacksonville Jazz Piano Competition and has since been featured as a performer, composer, and bandleader at various jazz festivals, including the Jacksonville Jazz Festival, Monterey Jazz Festival, Jalisco Jazz Festival, and Festival Miami, among others. Presented by EMIT and the Museum of Fine Arts. Admission is $25 for the general public. Tickets are $25 available at https://mfastpete.org/events-calendar/ .
Jason Charos Sextet - Celebrating Wayne Shorter 
Saturday, February 25
7:30 PM at American Stage
Presented by EMIT & American Stage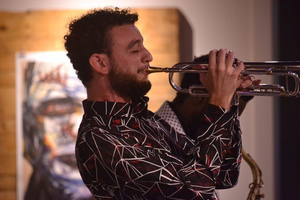 Equally renowned for his compositions as for his saxophone playing, Wayne Shorter has contributed numerous compositions to the jazz canon while participating in some of the major changes in jazz music over the last 40 years, and has received nine Grammy Awards for his recordings.
His performed as regular member with Horace Silver in 1956 followed by Art Blakey's Jazz Messengers. He remained in the Messengers until 1964, establishing himself as both composer and saxophonist, and began making his own records.
He left Blakey in 1964 to be a member of the Miles Davis Quintet, where he remained until 1970. In 1971 he and pianist Joe Zawinul formed one of the pioneering jazz fusion bands, Weather Report. The band stayed together for 15 years through several different permutations, engaging electronics and numerous ethnic influences and furthering Shorter's reputation as a composer.
After the breakup of Weather Report, Shorter made occasional recordings and tours, continuing to write intriguing music based on the influences from other musical cultures. In 2001, he began touring and releasing recordings with a new quartet comprising Danilo Pérez on piano, John Patitucci on bass, and Brian Blade on drums. Shorter, who originally studied as a visual artist, continues to pursue the visual arts as well as music.
Jason Charos is a sought-after jazz trumpeter based in Miami. In 2019, he recorded in the trumpet section on Lynch's GRAMMY Award-winning big band album Omni-American Book Club. In September 2022, Charos was awarded the Laurie Frink Career Grant. The Jason Charos Sextet is made up of musicians from the Tampa Bay and Miami areas including David Mason (alto sax), Kendric McCallister (tenor sax), Connor Rohrer (piano), Joe Porter (bass), and John Jenkins on drums. The sextet will explore several compositions by Wayne Shorter throughout his long career including Witch Hunt, Yes or No,Teru and many others. Presented by EMIT and American Stage. Tickets are $25 available at https://tickets.americanstage.org/TheatreManager/1/online?performance=11734 .
We hope to see you at our concerts!

David Manson
Director
St. Petersburg Jazz Festival
mansond@spcollege.edu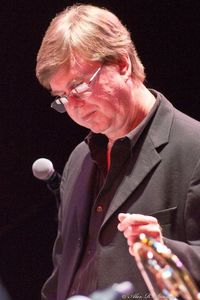 The St. Petersburg Jazz Festival is sponsored in part by EMIT, the State of Florida, Department of State, Division of Arts and Culture, Florida Council on Arts and Culture, City of St. Petersburg, Pinellas Community Foundation and Creative Pinellas.