2020 St. Petersburg Jazz Festival
see: www.stpetejazzfest.com
O Som Do Jazz with Jose Valentino & Andrea Moraes Manson
Wednesday, February 26
7:30 PM

There's more to Brazilian music than Bossa Nova!  Brazilian sextet O Som Do Jazz opens the St. Petersburg jazz Festival with samba, Bossa Nova, MPB, balanço & Baião with Rio de Janeiro singer Andrea Moraes Manson and Latin GRAMMY nominated multi-instrumentalist Jose Valentino Ruiz. The group released its third CD, Go!, in June of 2019, featuring all original compositions. With three CDs, placements of their original music on HBO and Fox and performances on the Miami International Jazz Fest and Clearwater Jazz Holiday, O Som Do Jazz is the premiere Brazilian jazz group in Florida.
The Conglomerate
Thursday, February 27
7:30 PM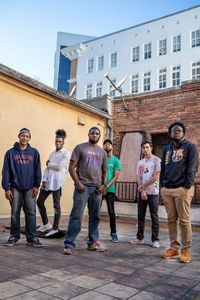 The Conglomerate is an Orlando based jazz-funk-R&B fusion ensemble comprised of session musicians, producers, songwriters and an educator who have created and contributed to works by LaRue Howard, Hananeel, Jazmin Ghent; performed with Tye Tribbett, Haley Reinhart (American Idol), The American Gospel Choir, Sisaundra Lewis (The Voice) and Disney ensembles. The band moves as a cohesive unit of old souls performing original music and standards with vivid passion and pure organic leanings that harken back to a funkier time past. Their debut album, Merger, was released in September of 2019 and rose to #4 spot in the iTunes Jazz Charts in its first week.

 
Leon Foster Thomas Group with Tal Cohen
Friday, February 28
7:30 PM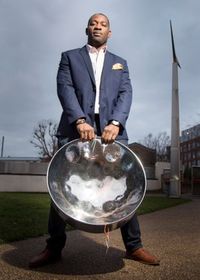 Leon Foster Thomas is a gifted international jazz musician and steel pan virtuoso. His music is a blend of his Caribbean roots with the harmonic and improvisational complexities of jazz, creating a lively and eclectic meld all his own.
Winner of the World Steelband Music Festival's Soloist and Duet competitions in 2002 and 2004, critics laud him as "the next big thing on his instrument", "...an enthralling improvisor..." (All About Jazz); "...masterful with impeccable musicianship" (When Steel Talks); and "a benevolent wizard" (Venice Magazine).
Leon's deft and ambitious command of the steel pan has transcended beyond the instrument's novel stereotype to being featured at world stages such as New York's Jazz at Lincoln Center, Adrienne Arsht Center of the Performing Arts (Miami), Moscow International House of Music, Jacksonville Jazz Festival, Perm International Jazz Festival (Russia), Miami Downtown Jazz Festival, International Festival of Contemporary Culture (Kazakhstan), and Pittsburgh Jazz Live International Festival. He has also worked with artists such as: Hugh Masekela, Randy Brecker, John Daversa, Sammy Figueroa, Vince Mendoza, Richard Smallwood, Ky-Mani Marley, Len "Boogsie" Sharpe, Dolly Parton, Igor Butman, John Beasley, and many more.
Tal Cohen's unique piano style owes its roots to the Jewish folk songs and classical music he played in his formative years growing up in Gedera, Israel. He graduated from WAAPA in 2008 and immediately began accumulating awards and prestigious performance opportunities. He was the 2015 winner of the Freedman Fellowship Award and in 2014 won the Barry Harris Piano Competition in the US. His recent album 'Gentle Giants' has received overwhelming attention including a 4 star review from the acclaimed Downbeat Jazz Magazine.
He has become a regular performer with iconic jazz figures such as Terence Blanchard, Greg Osby and Robert Hurst and continues to tour the world performing his unique brand of improvised music.

Alexis Cole with the Helios Jazz Orchestra
Saturday, February 29
7:30 PM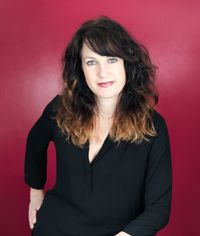 Called "one of the great voices of today," Alexis Cole has been compared to classic jazz singers such as Sarah Vaughan and Anita O'Day. Her luxurious voice and innovative interpretations make her an instant favorite with audiences of all ages. Cole is the recipient of a Swing Journal Gold Disk award, and was a winner of the NY Jazzmobile and Montreux Jazz Festival vocal competitions, and a finalist of the Sarah Vaughan Competition. She records for Motéma Music, NY, Chesky Records, NY and Venus Records, Japan. Her nine recordings, which feature musical luminaries such as Fred Hersch, Eric Alexander, Matt Wilson, Harry Pickens, Don Braden and Pat LaBarbara, have received high praise in the jazz press and are spun on radio world-wide. In addition to her many performances at top jazz venues like Dizzy's Club at Jazz at Lincoln Center, Birdland, The Jazz Standard, Blues Alley, and Billboard Live, she's also performed at Avery Fisher Hall and the Kennedy Center and had been a featured soloist with the Boston Pops and NY Philharmonic.

The Helios Jazz Orchestra is a 17-piece jazz big band directed by David Manson.  The group has been featured twice on the Clearwater Jazz Holiday, Ybor Jazz Fest and is ensemble-in-residence at St. Petersburg College. Presented by EMIT and the Palladium Theater.

The Booker Little Project
Jason Charos Group
Sunday, March 1
7:30 PM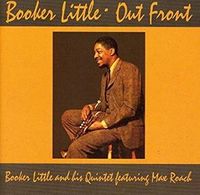 In an all-to-short life of 23 years, Booker Little established himself as one of the greatest jazz trumpet players of the second half of the 20th century. He possessed blazing technique, unsurpassed melodic gifts, deep harmonic understanding, and a fearless approach to improvisation and composition. The Jason Charos Group tackles works by Booker Little led by Jason Charos (trumpet), David Mason (alto saxophone) and other students in the Frost School of Music in Miami.