O Som Do Jazz with Rafael Pereira,
Jose Valentino Ruiz & Andrea Moraes Manson
Wednesday, February 23
7:30 PM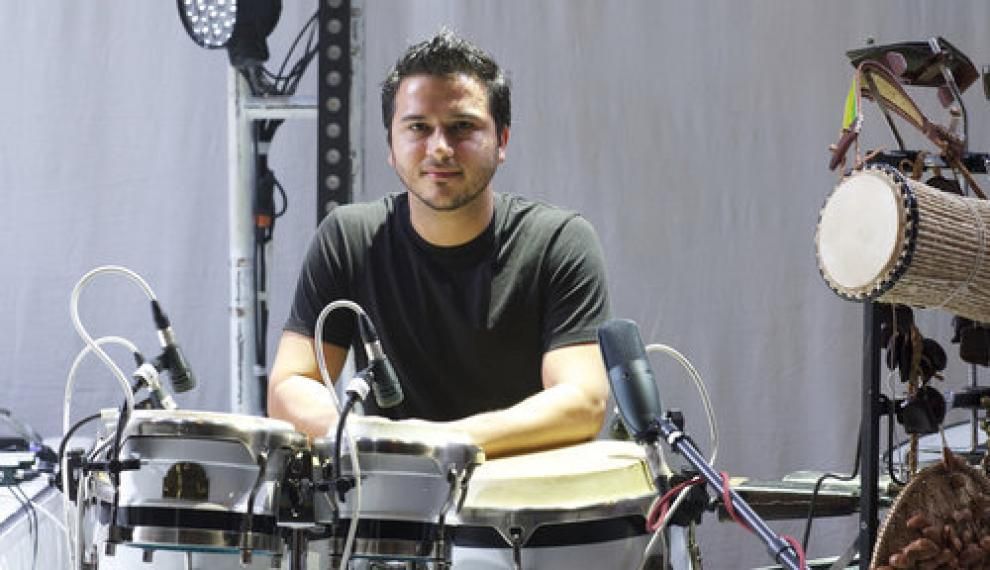 There's more to Brazilian music than Bossa Nova!  Brazilian group O Som Do Jazz opens the St. Petersburg jazz Festival with samba, Bossa Nova, MPB, balanço & Baião with Rio de Janeiro singer Andrea Moraes Manson, Latin GRAMMY recipient and multi-instrumentalist Jose Valentino Ruiz (flute) and special guest Rafael Pereira (percussion). Rafael's performing resume includes the Grammys, SNL, David Letterman and Arsenio Hall with artists such as Janelle Monae, Prince, India Arie, Bruno Mars, B.O.B, Incognito, Donnie, Julie Dexter, Zee Avi, Russel Gunn and many more.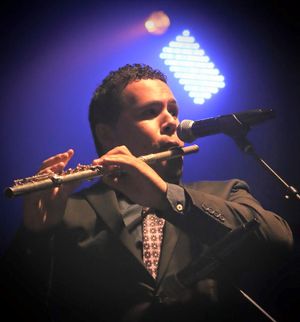 O Som Do Jazz features Rio de Janeiro singer Andrea Moraes Manson, Jose Valentino Ruiz, Alejandro Arenas, Mark Feinman and David Manson. With three CDs, placements of their original music on HBO and Fox and performances on the Miami International Jazz Fest and Clearwater Jazz Holiday,  O Som Do Jazz is the premiere Brazilian jazz group in Florida,
Best of Blue Note with the James Suggs/Austin Vickrey Sextet
Thursday, February 26
7:30 PM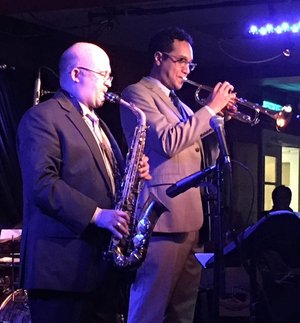 The Blue Note record label (established in 1939) is responsible for releasing many significant, influential and iconic jazz recordings in the history of the genre. From Bebop in the 50s to Hard/Post Bop and Soul Jazz of the 60s and 70s, Blue Note continues to be a driving force in jazz.
This concert will feature music composed by some of the most prominent and prolific Blue Note jazz artists including Horace Silver, Art Blakey (The Jazz Messengers), Freddie Hubbard, Wayne Shorter, Lee Morgan, Herbie Hancock and more, with a program including songs such as "Moanin'," "The Sidewinder," "Speak No Evil," and other notable jazz compositions.
Trumpeter James Suggs and saxophonist Austin Vickrey lead this concert with an incredible lineup of musicians. They bring with them trombonist Derrick Harris, pianist John O'Leary and bassist Alejandro Arenas of local jazz ensemble La Lucha, and professor, percussionist, and outstanding drummer David Hardman.

Suggs and Vickrey both perform in a variety of ensembles regularly throughout the Tampa/St. Pete area. They're combined credits include having performed with jazz greats such as Kenny Burrell, Kenny Garrett, Joshua Redman, Maria Schneider, Bob Mintzer, Curtis Fuller, John Clayton, Houston Person, and many others. 
RADIOJazzHEAD
Friday, February 25
7:30 PM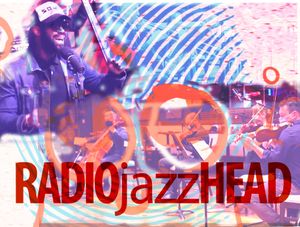 From their birth as an underground project for musicians from the St. Louis Symphony, RADIOjazzHEAD explores the fusion of 90s rock with jazz in a postmodern jazz orchestra setting. The wunderkind of saxophonist/composer Pete Carney, RADIOjazzHEAD is a 12-piece orchestra with vocals dedicated to Radiohead and their super friends from the 90's. With a string quartet, horns, rhythm section & video images, this concert features rock anthems from Thom Yorke, Beck, Cobain, Portishead, Soundgarden & Radiohead with a serious jazz twist.
 
Emma Hedrick with the Helios Jazz Orchestra
Saturday, February 26
7:30 PM
"Totally engaging performances, very expressive. Enormous talent here."
DownBeat magazine adjudicator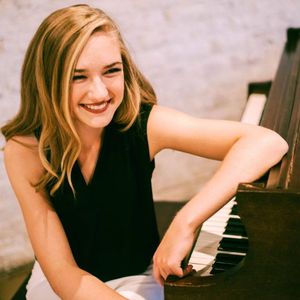 Rising star Emma Hedrick is a 4-time DownBeat award-winning, vocalist, composer and arranger. The 21-year old Indianapolis native is currently a vocal jazz performance major at the Frost School of Music in Miami. Emma was a finalist in the International Ella Fitzgerald Vocal Competition and performed in the Telluride All-Stars Ensemble at the Telluride Jazz Festival in Colorado in 2018. She was the selected vocalist for the Aspen Summer JAS Academy directed by Christian McBride in 2020. Emma has also headlined at various venues including Indy Jazzfest (NextCon) and The Jazz Kitchen. 
The 18-member Helios Jazz Orchestra is directed by Dr. David Manson. The big band has performed on the Clearwater Jazz Holiday, Ybor Jazz Fest, WMNF Jazz Fest and has backed singers Kevin Mahogany, Alexis Cole, Kathy Rosins, Fred Johnson and many other guest vocalists.
Chris Dingman Trio
Sunday, February 27
7:30 PM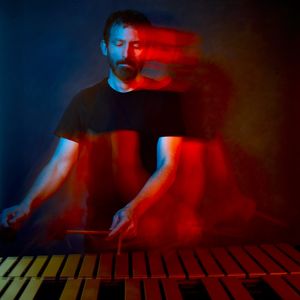 Chris Dingman is a vibraphonist and composer known for his sonically rich and expansive approach to the instrument, bringing listeners on a journey to a beautiful, transcendent place merging jazz and global influences. This music has a healing property so needed in these difficult times. Dingman has been profiled by NPR, the New York Times, DRUM magazine and many other publications, and has received fellowships and grants from the Chamber Music America, the Doris Duke Foundation, New Music USA, and the Herbie Hancock Institute (formerly the Thelonious Monk Institute).
Dingman has done significant work with legendary artists Herbie Hancock and Wayne Shorter as well as next generation visionaries such as Jen Shyu, Ambrose Akinmusire, Steve Lehman, and many others, performing around the world including India, Vietnam, and extensively in Europe and North America. Hailed by the New York Times as a "dazzling" soloist and a composer with a "fondness for airtight logic and burnished lyricism," the fluidity of his musical approach has earned him praise as "an extremely gifted composer, bandleader, and recording artist." (Jon Weber, NPR). Chris is joined by stellar Miami artists Carlo DeRosa on bass and Rodolfo Zuniga on drums.
This jazz festival is sponsored by the nonprofit EMIT and takes place at the Palladium Theater and Side Door. Tickets can be purchased at: http://www.mypalladium.org/events/