EMIT series 2022-23

EMIT adjusted to the pandemic by funding musicians for a variety of activities including commissions, payment for performances in advance, educational videos and travel assistance for composers in residence.
We are glad to say that we resumed our live concerts in July of 2021 with the Latin Jazz Fest and the Duane Eubanks "Things of that Particular Nature" 2021 Southeast Tour!, Subtropics Festival in Miami, Jazz on the Lawn and concerts with the Helios Jazz Orchestra. The 13th annual St. Petersburg Jazz Festival was presented February 23-27 with great performances: www.stpetejazzfest.com .
For the past twenty-six years, over 500 events involving new music, jazz, world music, interactive electronics, improvisation and interdisciplinary art forms that incorporate sound have been featured in the EMIT series.  EMIT (a registered nonprofit arts organization) brings adventurous music and educational activities to the Tampa Bay area.  EMIT is presenter of the annual St. Petersburg Jazz Festival, Recording Arts Program with Boys & Girls Club students at the Royal Theater in Midtown and supporter of the 18-member Helios Jazz Orchestra.

If you enjoy adventurous music and wish to be on our email list, please sign up and we will keep you informed of events!
best,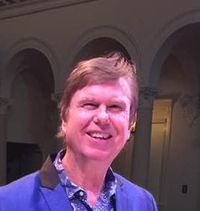 David Manson, Director
next:

O Som Do Jazz at St. Pete Pride
Sunday, June 26 at 11 AM
FREE!

O Som Do Jazz is playing a free concert outdoors at the Zoie's Stage @ the MARket in Grand Central on Sunday, June 26 at 11 AM. It's part of St. Pete Pride and sponsored by Zoie's (a great new restaurant), the Mar and the nonprofit EMIT. The location is Central Ave. & 23rd St. in St. Petersburg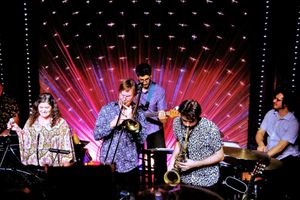 2021-22 events:

Jazz in the Stacks with the EMIT6tet
Thursday, April 7 at 7 PM
West Community Library on the campus of St. Petersburg College
FREE!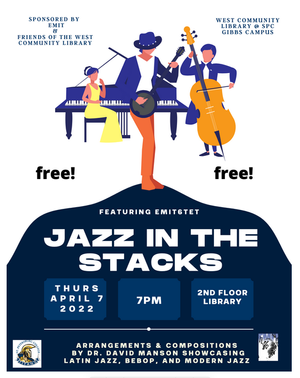 A concert of arrangements and originals by David Manson with Aron Ferrer, Kevin Celebi, Alex Malkovich, Randy Bordon & Ayrias Pedigo.
Brass Day with Shires/Husonics
Saturday, Jan. 22
10 AM - 4 PM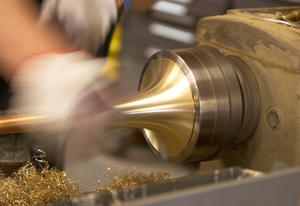 Join us for a world-class brass event at St. Petersburg College Music Department with special clinicians Robert Smith, Harold Van Schaik, Jeff Wooldridge and the SPC Faculty Jazz Combo with Aric Brian & David Manson! 
Saturday, January 22nd
Join us on Saturday, January 22nd, 2022 for a wonderful day full of brass with a Shires exhibit, clinics, performances and a tour of the MIRA (Music Industry/Recording Arts) program at SPC! Please bring your instruments. EMIT, St. Petersburg College, Husonics Music and S.E. Shires Co. are proud to present this educational event featuring S.E. Shires instruments and Artists at the St. Petersburg College Department of Music!
The St. Petersburg College Music Department is in the HS building located at 6605 Fifth Ave. North in St. Petersburg. Please note: Attendees of this event may be required to show proof of vaccination on site to gain entry to the event.

Synia Carroll & Helios Jazz Orchestra
Tuesday, November 30


Synia Carroll's approach to jazz is reminiscent of Nancy Wilson with an energy and clarity to her voice that works very well with a big band. Synia is a favorite performer at the Palladium Theater. She received the "Maestro" award for her auto biographical, musical performance "Finding Sassy" at the 2019 Sarasolo Festival and has performed on the St. Petersburg Jazz Festival, Suncoast Jazz Classic and the Jazz Club of Sarasota's "Jazz At Two" series.
Scotty Wright & Helios Jazz Orchestra
Tuesday, September 21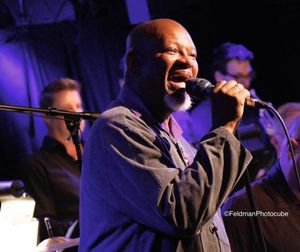 The 18-member Helios Jazz Orchestra, directed by Dr. David Manson, backs California vocalist & pianist Scotty Wright in a big band show.
Jazz vocalist Scotty Wright is a veteran musician with over 40 years of experience. With a warm, rich-toned voice, tremendous range, and relaxed delivery, Scotty possesses a unique sound that is deeply rooted in the jazz tradition. A multifaceted jazz artist, Scotty is a gifted singer, pianist, actor, teacher, and author who has traveled the world performing jazz in over 20 countries including China, Thailand, Japan, Dubai, and Jordan.
Jazz on the Quad
Friday, October 1
Bring your blankets or lawn chairs to the quad inside the campus to hear the MJR Latin Project led my Mauricio Rodriguez opening the concert at 6 PM. Brazilian group O Som Do Jazz is second on the program. It's a free concert in celebration of Hispanic Heritage Month presented by the St. Petersburg College Student Life, Arts Humanities & Design, EMIT and Florida Arts & Culture.
Subtropics Festival in Miami
September 17 & 18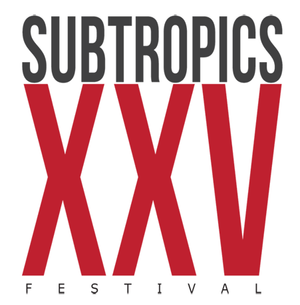 EMIT's ensemble Erg travels to Miami for concerts at the Deering Estate. For mor info see https://subtropics.org/ST25/



July 9 - 11 Latin Jazz Fest!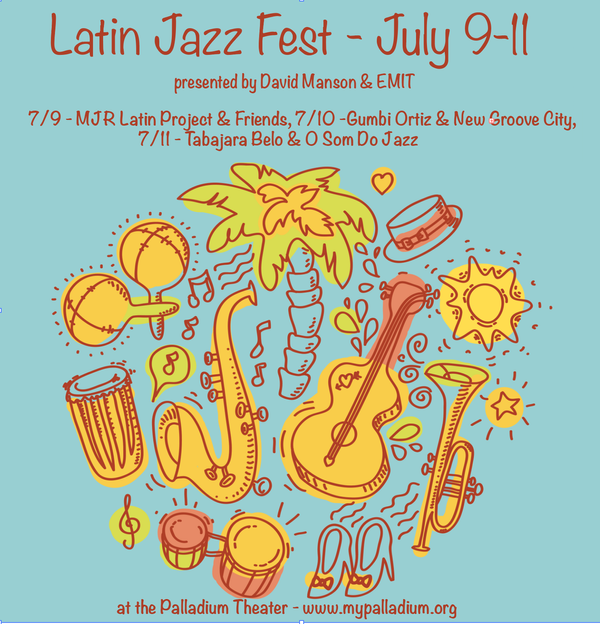 Friday, July 9 at 7:30 PM - MJR Project with Special Guests
Bassist/composer Mauricio Rodriguez highlights his compositions and arrangements for a new CD release. Special guest arts include Latin jazz legends trumpeter Richie Viruet (performances with Tito Puentes, Eddi Palmieri, Marc Anthony, and many more) and Cuban tres player Renesito Avich (performances with Gilberto Santa Rosa, Paquito D'Rivera, Changuito, among others).
Saturday, July 10 at 7:30 PM - Gumbi Ortiz & New Groove City
Gumbi Ortiz is known around the world for his exciting conga performance and his knowledge of rhythm and percussion. For the last 20 years Gumbi has been an integral part of superstar guitarist Al Di Meola's band, he's also a teacher, a session player and leader of Florida based New Groove City.
Sunday, July 11 at 7:30 PM - Tabajara Belo & O Som Do Jazz

Brazilian guitarist Tabajara Belo opens the show with a solo set and then joins Brazilian jazz group O Som Do Jazz for the second set. Tabajara Belo is one of the outstanding Brazilian musicians of his generation. He has made a name for himself as a virtuoso guitar soloist, composer and arranger. Along with his solo career, Tabajara has colaborated with several prestigious artists throughout Brazil, including Wagner Tiso, Claudio Nucci, Paulo Bellinati, Marina Machado, Déa Trancoso, Marcus Viana, Vander Lee, Paula Santoro and Amaranto trio.
O Som Do jazz features Rio de Janeiro singer Andrea Moraes Manson and a crew of experienced musicians performing samba-jazz, Bossa Nova, Choro, Balanço, Baião and MPB.  O Som Do Jazz (the sound of jazz in Portuguese) recaptures the grace, energy and spirit of Brazilian music. The group has three CDs and their original music has been placed in TV shows on Fox and HBO. Group members include Andrea Moraes Manson – vocalist, Latin GRAMMY awardee Jose Valentino Ruiz – flute & saxophone, David Manson – trombone, Bruno Miranda – piano, Alejandro Arenas – bass, Mark Feinman – drums & Tabajara Belo – guitar.
Sunday, August 15 at 7:30 PM
The Duane Eubanks "Things of that Particular Nature" 2021 Southeast Tour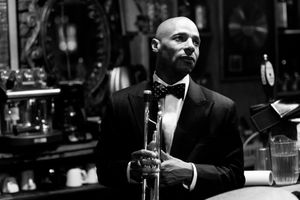 Duane Eubanks is an extraordinary musical talent and he possess unique virtuoso skill and brilliance as a trumpeter,composer and band leader. His quintet's onstage presentation is a straight-ahead post-bop style jazz presentation reminiscent in delivery of Miles Davis and Lee Morgan with a modern progressive emphasis and vibe. Duane was born into a family of musically gifted talent. Duane has performed everywhere from the Hollywood Bowl to Carnegie Hall to the Kennedy Center, in addition to touring throughout Europe and Japan. He is a member of Dave Holland's two-time Grammy Award winning big band and the late Mulgrew Miller's band, Wingspan. His mother, pianist Vera Eubanks was Kenny Barron's first piano teacher and a professional church pianist; his brothers, renowned trombonist, Robin Eubanks and guitarist, Kevin Eubanks, former bandleader of the "The Tonight Show with Jay Leno"; as well as his uncle, legendary pianist Ray Bryant all contributed to his early music education.
Featuring: Duane Eubanks – Trumpet/Flugelhorn, Abraham Burton – Tenor Sax, David Bryant – Piano, Dezron Douglas – Bass & Eric McPherson – Drums. Admission is $25 available at www.mypalladium.org
EMIT EDUCATION
Ongoing Recording Arts Program (RAP) with Boys & Girls Club students at the Royal Theater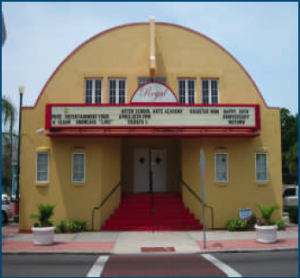 Through the support of the Pinellas Community Foundation, RAP is a educational collaboration with EMIT, the Boys & Girls Club and the MIRA program at St. Petersburg College.  Pro Tools is the industry standard for professional recording.

our sponsors: