EMIT series 2022-23

EMIT adjusted to the pandemic by funding musicians for a variety of activities including commissions, payment for performances in advance, educational videos and travel assistance for composers in residence. The 2022-23 season promises to be our most exciting season ever!
For the past twenty-six years, over 500 events involving new music, jazz, world music, interactive electronics, improvisation and interdisciplinary art forms that incorporate sound have been featured in the EMIT series.  EMIT (a registered nonprofit arts organization) brings adventurous music and educational activities to the Tampa Bay area.  EMIT is presenter of the annual St. Petersburg Jazz Festival, Recording Arts Program with Boys & Girls Club students at the Royal Theater in Midtown and supporter of the 18-member Helios Jazz Orchestra.

If you enjoy adventurous music and wish to be on our email list, please sign up and we will keep you informed of events!
best,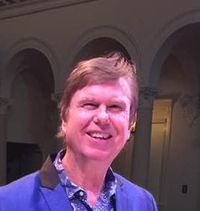 David Manson, Director
next:
Nova Musica - New Works by David Manson with O Som Do Jazz
Thursday, September 15 at 7:30 PM
Music Center at St. Petersburg College
Free Admission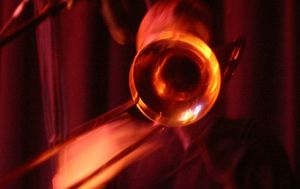 David Manson premieres his original Brazilian-inspired jazz compositions on Thursday, September 15 at 7:30 PM in the Music Center. Joining him in this free concert is Brazilian music group O Som Do Jazz performing new works of samba, Bossa Nova and Baião.
Manson teaches jazz ensembles, composition, Pro Tools and low brass in the Music and MIRA programs at SPC. His music has been placed in TV shows on HBO, Fox, BBC, Showtime, AMC, ABC and CW networks. Manson is a recipient of the John Collins Arts Endowment, Individual Artist Grant through the St. Petersburg Arts Alliance and a Pinellas Recovers Grant through Creative Pinellas and the National Endowment for the Arts. This free concert is made available through these grants, EMIT and St. Petersburg College.
Martin Bejerano Trio on the EMIT Latin Jazz Fest
Thursday, October 6 at 7:30 PM
Music Center at St. Petersburg College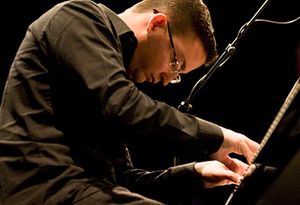 Award-winning pianist and composer Martin Bejerano leads a trio playing original music influenced by the his Cuban and American roots. The #CubanAmerican Suite, commissioned by Chamber Music America, will be performed at the SPC Music Center on Thursday, October 6 at 7:30 PM. This concert is part of the EMIT Latin Jazz Fest and celebrates Hispanic Heritage Month.
With extraordinary technical command of the piano, a highly modern harmonic and rhythmic concept, and a commitment to lyricism and musicality, Martin has continually garnered critical praise across the world. He has perfomed with the Christian McBride Band, Dave Holland, Pat Metheny, Ron Carter, Ignacio Berroa, Lonnie Plaxico, Bryan Lynch, Adam Nussbaum, Roy Hargrove, Arturo Sandoval, Mingus Big Band, Marcus Strickland, E.J. Strickland, John Faddis, Wycliffe Gordon and many others. Martin is lead piano professor at the Frost School of Music at the University of Miami. Joining him is Edward Perez (bass) and Ludwig Alfonso (drums). Support for this concert also comes from EMIT, St. Petersburg College, Creative Pinellas and the National Endowment for the Arts.
Admission is free for SPC faculty and students with an ID. General admission is $20 available from https://www.eventbrite.com/.../martin-bejerano-trio-on...
 
Jaap Blonk on the EMIT series
Sunday, October 16 at 3 PM
Tully-Levine Gallery in the Arts Warehouse District

EMIT & the Warehouse Arts District present Dutch vocal artist Jaap Blonk performing one of the key works of the Dada movement, a poem existing of nothing but (mostly) meaningless syllables: the Ursonate by Kurt Schwitters, a masterpiece, written between 1923 and 1932. Jaap is joined by improvisers Jim Stewart (drums), Tom Kersey (cello) and David Manson (trombone) in a freeform exploration of sound. Renowned Dutch vocalist and sound poet Jaap Blonk is unique for his powerful stage presence and almost childlike freedom in improvisation, combined with a keen grasp of structure.
"Blonk's avant-garde performances channel the provocatively pioneering nonsense of Dadaism. His work is tremendously complex, but his brilliance makes it easy to think the opposite." (San Francisco Weekly)
Admission is $15 available at https://www.eventbrite.com/.../jaap-blonk-on-the-emit...
past events:
O Som Do Jazz at St. Pete Pride
Sunday, June 26 at 11 AM
FREE!

O Som Do Jazz is playing a free concert outdoors at the Zoie's Stage @ the MARket in Grand Central on Sunday, June 26 at 11 AM. It's part of St. Pete Pride and sponsored by Zoie's (a great new restaurant), the Mar and the nonprofit EMIT. The location is Central Ave. & 23rd St. in St. Petersburg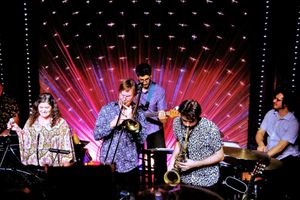 EMIT EDUCATION
Ongoing Recording Arts Program (RAP) with Boys & Girls Club students at the Royal Theater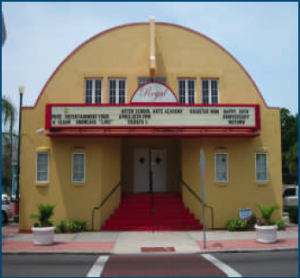 Through the support of the Pinellas Community Foundation, RAP is a educational collaboration with EMIT, the Boys & Girls Club and the MIRA program at St. Petersburg College.  Pro Tools is the industry standard for professional recording.

our sponsors: