Past events:
Wednesday, February 22
12:00 - 1:30 PM in HS 109 at St. Petersburg College
Presented by EMIT
Singer and educator Alexis Cole presents a free vocal jazz workshop for all. She heads the Jazz Vocal program at  SUNY Purchase College and William Paterson University, where her students have been winners of the Sarah Vaughan Competition, the Ella Fitzgerald Competition and Downbeat Student Awards, among others. In 2020 she founded the online educational community JazzVoice.com, and co-founded the annual Vocal Jazz Summit in Virginia Beach.
St. Petersburg Jazz Festival - February 22-25
Alexis Cole & Helios Jazz Orchestra
Thursday, February 23
7:30 PM at the Palladium Theater
Presented by EMIT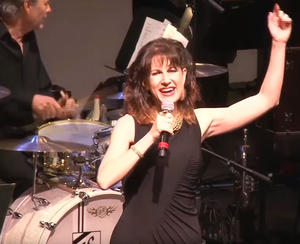 "We've been waiting for the next great singer to come along, and finally…Alexis" – Swing Journal Japan
Called "one of the great voices of today," Alexis Cole has been compared to classic jazz singers such as Sarah Vaughan and Anita O'Day. Her luxurious voice and innovative interpretations make her an instant favorite with audiences of all ages. Cole is the recipient of a Swing Journal Gold Disk award, and was a winner of the NY Jazzmobile and Montreux Jazz Festival vocal competitions, and a finalist of the Sarah Vaughan Competition. She records for Motéma Music, NY, Chesky Records, NY and Venus Records, Japan. Her nine recordings, which feature musical luminaries such as Fred Hersch, Eric Alexander, Matt Wilson, Harry Pickens, Don Braden and Pat LaBarbara, have received high praise in the jazz press and are spun on radio world-wide. In addition to her many performances at top jazz venues like Dizzy's Club at Jazz at Lincoln Center, Birdland, The Jazz Standard, Blues Alley, and Billboard Live, she's also performed at Avery Fisher Hall and the Kennedy Center and had been a featured soloist with the Boston Pops and NY Philharmonic.
The 18-member Helios Jazz Orchestra is directed by Dr. David Manson. The big band has performed on the Clearwater Jazz Holiday, Ybor Jazz Fest, WMNF Jazz Fest and has backed singers Kevin Mahogany, Alexis Cole, Kathy Rosins, Fred Johnson and many other guest vocalists. For tickets online, see: www.mypalladium.org .
Zach Bartholomew Trio - A Chick Corea Tribute
Friday, February 24
7:30 PM at the St. Petersburg Museum of Fine Arts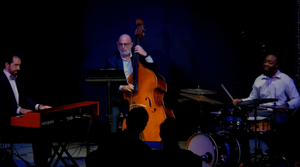 Join award-winning pianist Zachary Bartholomewand his trio (Paul Gavin, drums; Mauricio Rodriguez, bass) in the St. Petersburg Jazz Festival as they deliver a captivating concert remembering legendary jazz icon Chick Corea.
Chick Corea is known as one of jazz's greatest pianists and composers, and this concert will feature his musical compositions spanning from the beginning to the end of his career. Dr. Zachary Bartholomew is an award-winning jazz pianist, composer, and music educator who maintains an active performance career. In both 2016 and 2017, he placed as one of the top three finalists in the highly acclaimed Jacksonville Jazz Piano Competition and has since been featured as a performer, composer, and bandleader at various jazz festivals, including the Jacksonville Jazz Festival, Monterey Jazz Festival, Jalisco Jazz Festival, and Festival Miami, among others. Presented by EMIT and the Museum of Fine Arts. Admission is $25 for the general public. Tickets are $25 available at https://mfastpete.org/events-calendar/ .
Jason Charos Sextet - Celebrating Wayne Shorter 
Saturday, February 25
7:30 PM at American Stage
Presented by EMIT & American Stage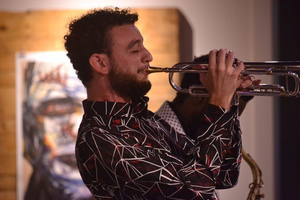 Equally renowned for his compositions as for his saxophone playing, Wayne Shorter has contributed numerous compositions to the jazz canon while participating in some of the major changes in jazz music over the last 40 years, and has received nine Grammy Awards for his recordings.
His performed as regular member with Horace Silver in 1956 followed by Art Blakey's Jazz Messengers. He remained in the Messengers until 1964, establishing himself as both composer and saxophonist, and began making his own records.
He left Blakey in 1964 to be a member of the Miles Davis Quintet, where he remained until 1970. In 1971 he and pianist Joe Zawinul formed one of the pioneering jazz fusion bands, Weather Report. The band stayed together for 15 years through several different permutations, engaging electronics and numerous ethnic influences and furthering Shorter's reputation as a composer.
After the breakup of Weather Report, Shorter made occasional recordings and tours, continuing to write intriguing music based on the influences from other musical cultures. In 2001, he began touring and releasing recordings with a new quartet comprising Danilo Pérez on piano, John Patitucci on bass, and Brian Blade on drums. Shorter, who originally studied as a visual artist, continues to pursue the visual arts as well as music.
Jason Charos is a sought-after jazz trumpeter based in Miami. In 2019, he recorded in the trumpet section on Lynch's GRAMMY Award-winning big band album Omni-American Book Club. In September 2022, Charos was awarded the Laurie Frink Career Grant. The Jason Charos Sextet is made up of musicians from the Tampa Bay and Miami areas including David Mason (alto sax), Kendric McCallister (tenor sax), Connor Rohrer (piano), Joe Porter (bass), and John Jenkins on drums. The sextet will explore several compositions by Wayne Shorter throughout his long career including Witch Hunt, Yes or No,Teru and many others. Presented by EMIT and American Stage. Tickets are $25 available at www.americanstage.org/single-tickets .
ERG on Shape of Dreams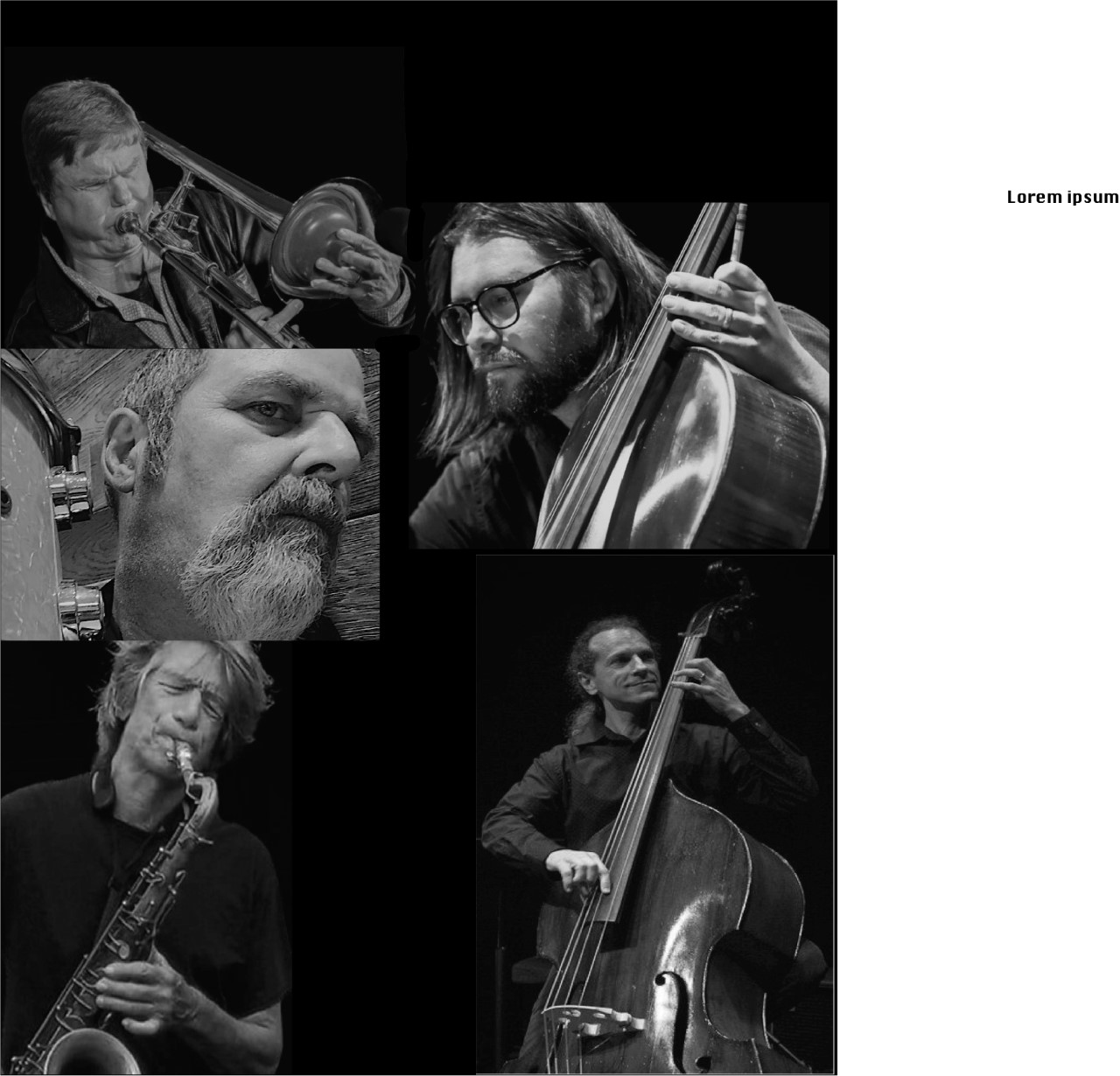 Tuesday, March 28 at 5 PM
Salvador Dali Museum
ERG performs new compositions by David Manson as a program in the "Shapes of Dreams" exhibit on March 28 at 5 PM. Members include Tom Kersey, David Pate, TJ Glowacki, Jim Stewart & David Manson.
past events:
Helios Jazz Orchestra with Sonja Spence & Scotty Wright
November 15 at 7:30 PM
Palladium Side Door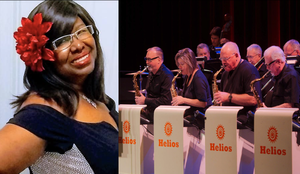 The 18-member Helios Jazz Orchestra, directed by Dr. David Manson, backs vocalist Sonja Spence in a big band show.
Sonja Spence is a seasoned jazz vocalist with a warm, resonant voice well suited to traditional jazz standards and swing. Her singing and style are influenced by jazz greats Ella Fitzgerald and Sarah Vaughn.  For tickets, visit www.mypalladium.org .
Nova Musica - New Works by David Manson with O Som Do Jazz
Thursday, September 15 at 7:30 PM
Music Center at St. Petersburg College
Free Admission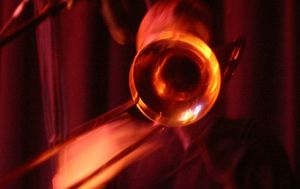 David Manson premieres his original Brazilian-inspired jazz compositions on Thursday, September 15 at 7:30 PM in the Music Center. Joining him in this free concert is Brazilian music group O Som Do Jazz performing new works of samba, Bossa Nova and Baião.
Manson teaches jazz ensembles, composition, Pro Tools and low brass in the Music and MIRA programs at SPC. His music has been placed in TV shows on HBO, Fox, BBC, Showtime, AMC, ABC and CW networks. Manson is a recipient of the John Collins Arts Endowment, Individual Artist Grant through the St. Petersburg Arts Alliance and a Pinellas Recovers Grant through Creative Pinellas and the National Endowment for the Arts. This free concert is made available through these grants, EMIT and St. Petersburg College.
Martin Bejerano Trio on the EMIT Latin Jazz Fest
Thursday, October 6 at 7:30 PM
Music Center at St. Petersburg College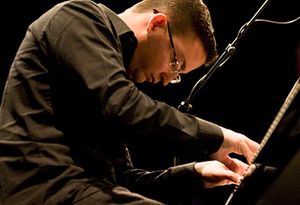 Award-winning pianist and composer Martin Bejerano leads a trio playing original music influenced by the his Cuban and American roots. The #CubanAmerican Suite, commissioned by Chamber Music America, will be performed at the SPC Music Center on Thursday, October 6 at 7:30 PM. This concert is part of the EMIT Latin Jazz Fest and celebrates Hispanic Heritage Month.
With extraordinary technical command of the piano, a highly modern harmonic and rhythmic concept, and a commitment to lyricism and musicality, Martin has continually garnered critical praise across the world. He has perfomed with the Christian McBride Band, Dave Holland, Pat Metheny, Ron Carter, Ignacio Berroa, Lonnie Plaxico, Bryan Lynch, Adam Nussbaum, Roy Hargrove, Arturo Sandoval, Mingus Big Band, Marcus Strickland, E.J. Strickland, John Faddis, Wycliffe Gordon and many others. Martin is lead piano professor at the Frost School of Music at the University of Miami. Joining him is Edward Perez (bass) and Ludwig Alfonso (drums). Support for this concert also comes from EMIT, St. Petersburg College, Creative Pinellas and the National Endowment for the Arts.
Admission is free for SPC faculty and students with an ID. General admission is $20 available from https://www.eventbrite.com/.../martin-bejerano-trio-on...
 
MJR Latin Project on the EMIT Latin Jazz Fest
Friday, October 7 at 7:30 PM
Bayboro Brewing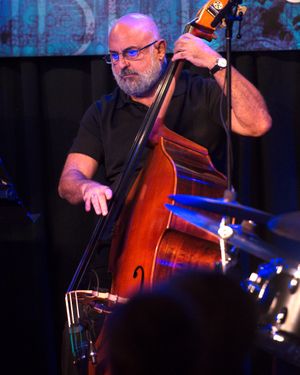 The second concert on the EMIT Latin Jazz Fest features Mauricio J Rodriguez, a well-known Cuban bass player and composer ,and his band with some of the finest musicians in the area: a Grammy winning saxophonist, Zach Bornheimer, pianist Pablo Arencibia; drummer Andy Fornet (of Orquesta Revé and Charanga Habanera, Cuba); and conguero and percussionist Sergio Gala. The venue is a recently constructed music venue at Bayboro Brewery located at 2390 5th Ave South in St. Petersburg. It's a great venue in the Arts Warehouse District with great craft beers and food. General admission is $20 available from Eventbrite at http://www.eventbrite.com/.../mjr-latin-project-emit...
The Latin Knights & O Som Do Jazz on the EMIT Latin Jazz Fest
Saturday, October 8 at 3 PM
Museum of American Arts and Crafts Movement
FREE ADMISSION!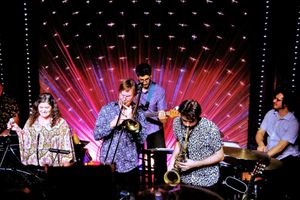 FREE Concert! - The Latin Knights and Brazilian band O Som Do Jazz finish the Latin Jazz Fest with a free concert in the beautiful Museum of American Arts and Crafts Movement in St. Petersburg.
Enjoy this gorgeous museum, have a cocktail from the concession and listen to great Latin jazz. This free concert is brought to you by EMIT, the National Endowment for the Arts, Creative Pinellas, the Florida Division of Arts and Culture, MAACM and the City of St. Petersburg.
Jaap Blonk on the EMIT series
Sunday, October 16 at 3 PM
Tully-Levine Gallery in the Arts Warehouse District

EMIT & the Warehouse Arts District present Dutch vocal artist Jaap Blonk performing one of the key works of the Dada movement, a poem existing of nothing but (mostly) meaningless syllables: the Ursonate by Kurt Schwitters, a masterpiece, written between 1923 and 1932. Jaap is joined by improvisers Jim Stewart (drums), Tom Kersey (cello) and David Manson (trombone) in a freeform exploration of sound. Renowned Dutch vocalist and sound poet Jaap Blonk is unique for his powerful stage presence and almost childlike freedom in improvisation, combined with a keen grasp of structure.
"Blonk's avant-garde performances channel the provocatively pioneering nonsense of Dadaism. His work is tremendously complex, but his brilliance makes it easy to think the opposite." (San Francisco Weekly)
Admission is $15 available at https://www.eventbrite.com/.../jaap-blonk-on-the-emit…
O Som Do Jazz at St. Pete Pride
Sunday, June 26 at 11 AM
FREE!

O Som Do Jazz is playing a free concert outdoors at the Zoie's Stage @ the MARket in Grand Central on Sunday, June 26 at 11 AM. It's part of St. Pete Pride and sponsored by Zoie's (a great new restaurant), the Mar and the nonprofit EMIT. The location is Central Ave. & 23rd St. in St. Petersburg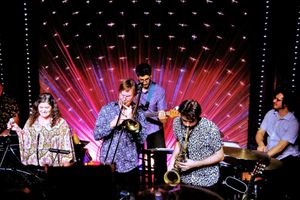 Jazz in the Stacks with the EMIT6tet
Thursday, April 7 at 7 PM
West Community Library on the campus of St. Petersburg College
FREE!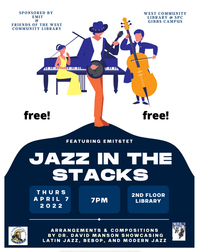 A concert of arrangements and originals by David Manson with Aron Ferrer, Kevin Celebi, Alex Malkovich, Randy Bordon & Ayrias Pedigo.
Brass Day with Shires/Husonics/EMIT
Saturday, Jan. 22
10 AM - 4 PM
Join us for a world-class brass event at St. Petersburg College Music Department with special clinicians Robert Smith, Harold Van Schaik, Jeff Wooldridge and the SPC Faculty Jazz Combo with Aric Brian & David Manson!
Join us on Saturday, January 22nd, 2022 for a wonderful day full of brass with a Shires exhibit, clinics, performances and a tour of the MIRA (Music Industry/Recording Arts) program at SPC! Please bring your instruments.
EMIT, St. Petersburg College, Husonics Music and S.E. Shires Co. are proud to present this educational event featuring S.E. Shires instruments and Artists at the St. Petersburg College Department of Music!
2021 Season
Synia Carroll & Helios Jazz Orchestra
Tuesday, November 30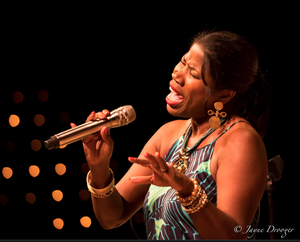 Synia Carroll's approach to jazz is reminiscent of Nancy Wilson with an energy and clarity to her voice that works very well with a big band. Synia is a favorite performer at the Palladium Theater. She received the "Maestro" award for her auto biographical, musical performance "Finding Sassy" at the 2019 Sarasolo Festival and has performed on the St. Petersburg Jazz Festival, Suncoast Jazz Classic and the Jazz Club of Sarasota's "Jazz At Two" series.
Scotty Wright & Helios Jazz Orchestra
Tuesday, September 21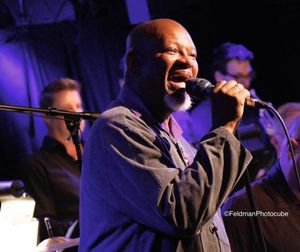 The 18-member Helios Jazz Orchestra, directed by Dr. David Manson, backs California vocalist & pianist Scotty Wright in a big band show.
Jazz vocalist Scotty Wright is a veteran musician with over 40 years of experience. With a warm, rich-toned voice, tremendous range, and relaxed delivery, Scotty possesses a unique sound that is deeply rooted in the jazz tradition. A multifaceted jazz artist, Scotty is a gifted singer, pianist, actor, teacher, and author who has traveled the world performing jazz in over 20 countries including China, Thailand, Japan, Dubai, and Jordan.
Jazz on the Quad
Friday, October 1
Enjoy a free concert of Latin Jazz on the quad at St. Petersburg College on Friday, October 1 from 6 - 8:30 PM.
Bring your blankets or lawn chairs to the quad inside the campus to hear the MJR Latin Project led my Mauricio Rodriguez opening the concert at 6 PM. Brazilian group O Som Do Jazz is second on the program. It's a free concert in celebration of Hispanic Heritage Month presented by the St. Petersburg College Student Life, Arts Humanities & Design, EMIT and Florida Arts & Culture.
Subtropics Festival in Miami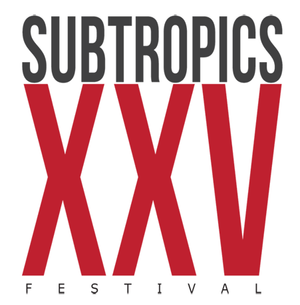 EMIT's ensemble Erg travels to Miami for concerts at the Deering Estate. For mor info see https://subtropics.org/ST25/
Past Events -
 
Sunday, August 15 at 7:30 PM
The Duane Eubanks "Things of that Particular Nature" 2021 Southeast Tour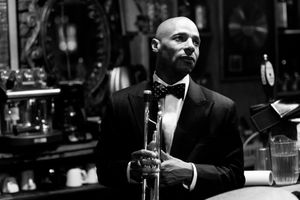 Duane Eubanks is an extraordinary musical talent and he possess unique virtuoso skill and brilliance as a trumpeter,composer and band leader. His quintet's onstage presentation is a straight-ahead post-bop style jazz presentation reminiscent in delivery of Miles Davis and Lee Morgan with a modern progressive emphasis and vibe. Duane was born into a family of musically gifted talent. Duane has performed everywhere from the Hollywood Bowl to Carnegie Hall to the Kennedy Center, in addition to touring throughout Europe and Japan. He is a member of Dave Holland's two-time Grammy Award winning big band and the late Mulgrew Miller's band, Wingspan. His mother, pianist Vera Eubanks was Kenny Barron's first piano teacher and a professional church pianist; his brothers, renowned trombonist, Robin Eubanks and guitarist, Kevin Eubanks, former bandleader of the "The Tonight Show with Jay Leno"; as well as his uncle, legendary pianist Ray Bryant all contributed to his early music education.
Featuring: Duane Eubanks – Trumpet/Flugelhorn, Abraham Burton – Tenor Sax, David Bryant – Piano, Dezron Douglas – Bass & Eric McPherson – Drums. Admission is $25 available at www.mypalladium.org

Latin Jazz Fest – July 9-11
3 Evenings of Great Latin Jazz in St. Pete!
 
Friday, July 9 at 7:30 PM
MJR Latin Project & Friends

This concert highlights original, new Cuban contemporary music and Latin jazz favorites from their upcoming CD release "Luz" produced by composers Mauricio J. Rodriguez and Vicente Viloria. Joining this performance will be Zachary Bornheimer - saxophone, John W. Richardson - piano, Andy Forner - drums, Sergio Gala - percussion and Mauricio Rodriguez - bass. Special guests include Richie Viruet on trumpet, Renesito Avich on Cuban tres and guitar and Orlando "Landy" Mosqueda, on percussion and piano.
Saturday, July 10 at 7:30 PM
Gumbi Ortiz & New Groove City