EMIT Latin Jazz Fest - October 6-8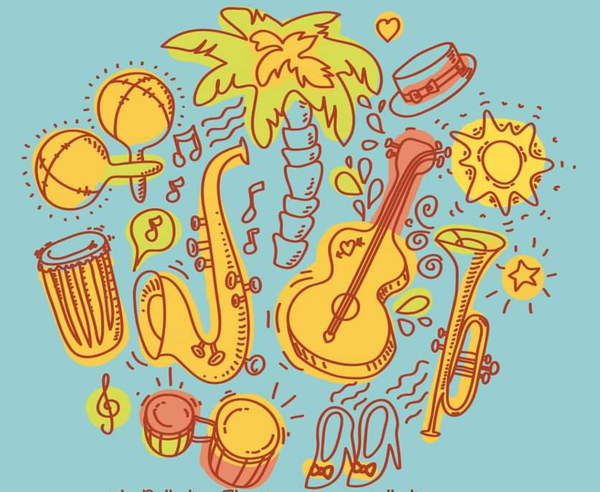 Thursday, October 6 - Martin Bejerano Trio
7:30 PM at the Music Center at St. Petersburg College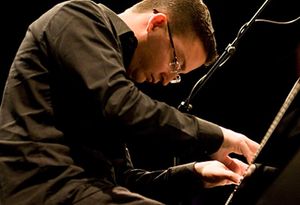 Award-winning pianist and composer Martin Bejerano leads a trio playing original music influenced by the his Cuban and American roots. The #CubanAmerican Suite, commissioned by Chamber Music America, will be performed at the SPC Music Center on Thursday, October 6 at 7:30 PM. This concert is part of the EMIT Latin Jazz Fest and celebrates Hispanic Heritage Month.
With extraordinary technical command of the piano, a highly modern harmonic and rhythmic concept, and a commitment to lyricism and musicality, Martin has continually garnered critical praise across the world. He has perfomed with the Christian McBride Band, Dave Holland, Pat Metheny, Ron Carter, Ignacio Berroa, Lonnie Plaxico, Bryan Lynch, Adam Nussbaum, Roy Hargrove, Arturo Sandoval, Mingus Big Band, Marcus Strickland, E.J. Strickland, John Faddis, Wycliffe Gordon and many others. Martin is lead piano professor at the Frost School of Music at the University of Miami. Joining him is Edward Perez (bass) and Ludwig Alfonso (drums). Support for this concert also comes from EMIT, St. Petersburg College, Creative Pinellas and the National Endowment for the Arts.
General admission is $20 available from https://www.eventbrite.com/.../martin-bejerano-trio-on...  Admission is free for SPC faculty and students with an ID.

Friday, October 7 - MJR Latin Project
7:30 PM at Bayboro Brewery in St. Petersburg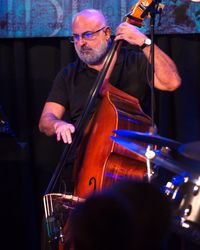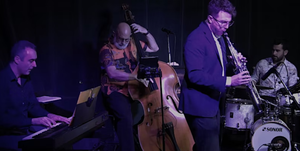 The second concert on the EMIT Latin Jazz Fest features Mauricio J Rodriguez, a well-known Cuban bass player and composer ,and his band with some of the finest musicians in the area: a Grammy winning saxophonist, Zach Bornheimer, pianist Pablo Arencibia; drummer Andy Fornet (of Orquesta Revé and Charanga Habanera, Cuba); and conguero and percussionist Sergio Gala. The venue is a recently constructed music venue at Bayboro Brewery in St. Petersburg. It's a great venue with great craft beers and food. Admission is $10. For tickets, see Eventbrite at http://www.eventbrite.com/.../mjr-latin-project-emit...
Saturday, October 8 - The Latin Knights & O Som Do Jazz
3-6 PM at the Museum of American Arts and Crafts Movement
FREE Concert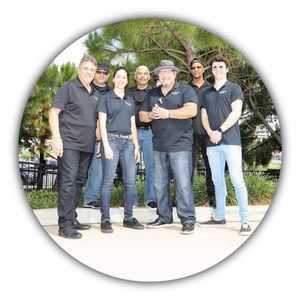 The Latin Knights - Founded in 1997 by percussionist Gilberto Nino Garcia, The Latin Jazz Knights have made a reputation for themselves as one of the leading Latin jazz bands in Tampa Bay. With appearances at the Clearwater Jazz Holiday and The Amelia Island Jazz Festival, The Latin Jazz Knights have wowed listeners with a diversity of world music. With their soulful mix of Afro-Caribbean rhythms and American standards in jazz and rhythm & blues, The Latin Jazz Knights deliver a world- class experience for dancers and audiences.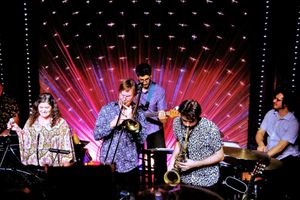 O Som Do Jazz features Rio de Janeiro singer Andrea Moraes Manson and a crew of experienced musicians performing Brazilian samba-jazz, Bossa Nova, Balanço, Baião, Choro and MPB. The group has recorded 3 CDs and has had their original music placed in TV shows on HBO, Fox & BBC One. Performances include Artis Naples, Clearwater Jazz Holiday, Miami International Jazz Fest, Pensacola Jazz Fest and more.
The Museum of American Arts and Crafts Movement is located at 355 4th St North in St. Petersburg, FL 33711. Yes, It's FREE admission thanks to EMIT, National Endowment for the Arts, Florida Division of Arts & Culture, Creative Pinellas, City of St. Petersburg & MAACM.